Melbourne Photography Courses
Travel photography courses in Melbourne. Full of hidden secrets from the cafe laneways to the colourful graffiti.
Gift Cards also available if you are not sure which date to choose. Learn how to shoot in manual modes and master composition with your DSLR or smartphone (Android/IPhone).
Smartphone Photography Course
Got a nice smartphone but not taking advantage of the amazing features on your camera? This course focuses on the incredible advantages of a small device to capture and edit your best shots. An inspiring learning adventure.
Price: $99.
Approx. 3 hours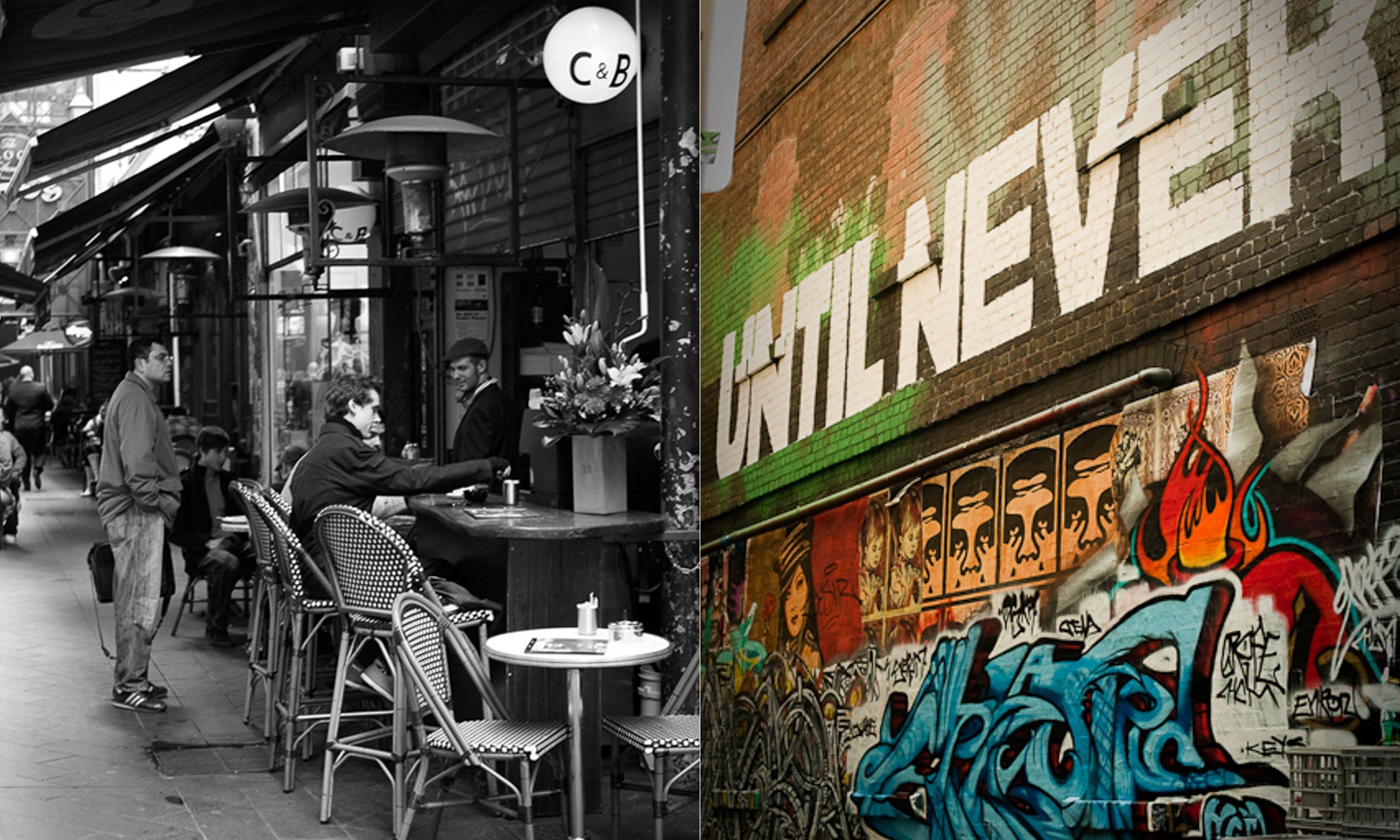 Learn to get off auto mode! You will gain confidence and become comfortable with various camera settings as you learn how to select Shot and Subject Matter, as well as do's and dont's of Digital Photography, all whilst experiencing the best of Melbourne. Learn How to break the rules.
Price: $99.
Approx. 3 hours
Get off auto mode and shoot in manual mode the cityscape. Control ISO, Shutter Speed & Aperture creatively. Master Composition and walk away with the confidence to shoot in low light.
Price: $99.
Approx. 2.5 hours
Day and Night Photography Course
This workshop is a combination between an afternoon (3 hour) introductory session and an evening (3 hour) session. Tripod only needed for night session.
Price: $199.
Approx. 6 hours
Private Photography Workshop
Learn how to get off "Auto" Mode, gain confidence, become comfortable with various Camera Settings. You can make a wish list of all the points you would like to learn. Let me know which genres of travel photography you enjoy most.
Price: from $299 (2 people).
Approx. 3 hours
Based in Melbourne, he is a travel photographer with a passion for cycling that takes him to ride around the world in a minimalistic form, few clothes and his camera gear. Intrepid traveller and avid blogger. Geek freak and tech head with a creative flare for any genre of travel photography.
Peter has been a pet and portrait photographer for over 20 years. Patience, kindness, knowledge and passion are what drive him to be the perfect photo tutor and photographer. Formerly a trained teacher eager to pass on his love for photography
A great part of Francine's life has revolved around movement, travel, health & well being. Now, as a professional photographer, it makes sense that she keeps being drawn back to those early "loves". She equally enjoys working with industry professionals, athletes and small to medium businesses in order to boost their visual identities on any platform.
Based in Melbourne, Paul has over twenty years working as a photographer. His work encompasses musicians, portraits, lifestyle, food, still life, interiors and architecture. Paul's work has been widely published both locally and internationally.