Full of hidden secrets from the cafe laneways to the colourful graffiti. Join us on a day or night exploration of colonial architecture and a learning adventure.
Gift Cards also available if you are not sure which date to choose.
Travel photography courses in Melbourne. Learn how to shoot in manual modes and master composition with your DSLR or iphone.
Discover the art and technical settings on your camera. From beginner to advanced photography courses. Get taken to the best spots for photography at the best time of day.
Smartphone Photography Course
Got a nice smartphone but not taking advantage of the amazing features on your camera? This course focuses on the incredible advantages of a small device to capture and edit your best shots. An inspiring learning adventure.
Price: $99.
Approx. 3 hours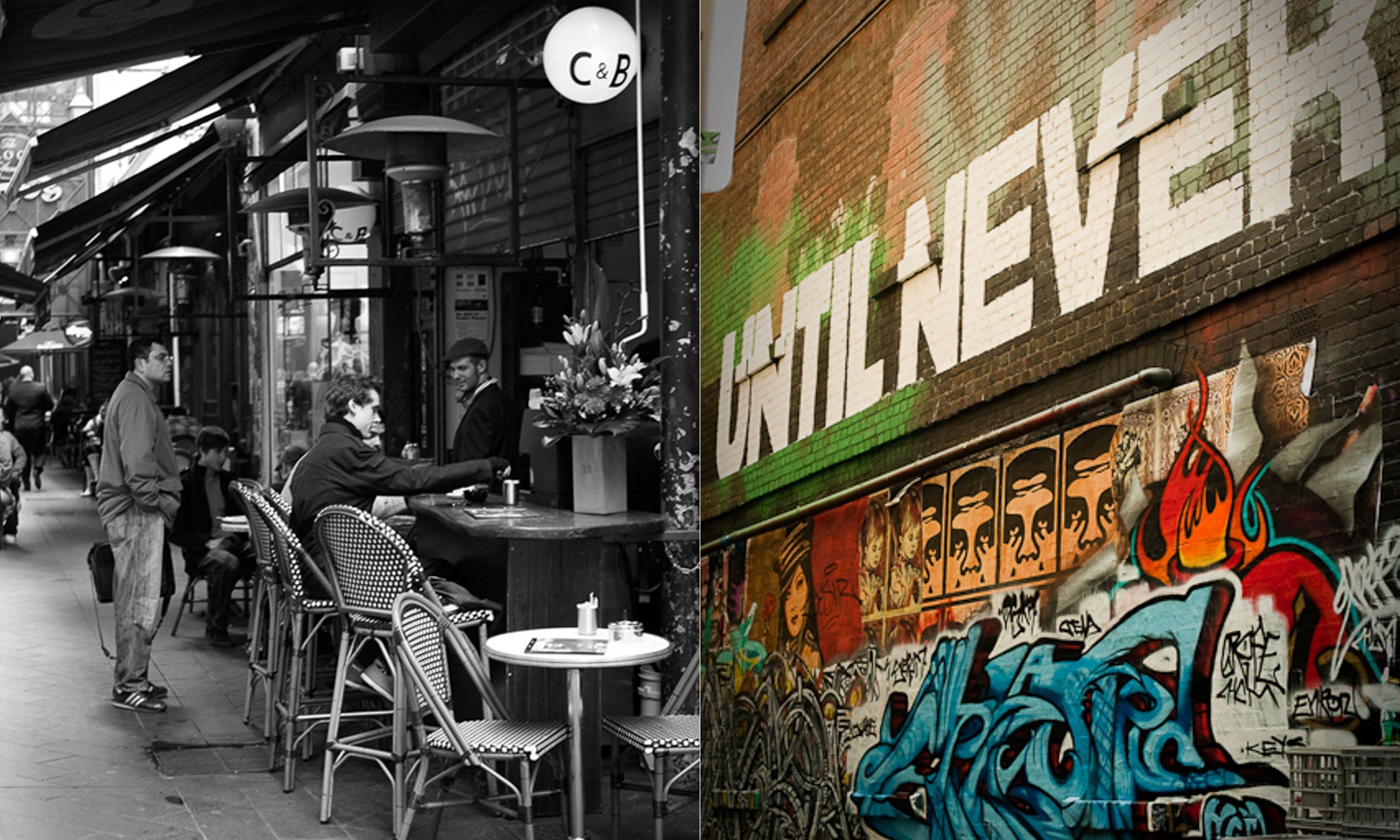 Learn to get off auto mode! You will gain confidence and become comfortable with various camera settings as you learn how to select Shot and Subject Matter, as well as do's and dont's of Digital Photography, all whilst experiencing the best of Melbourne. Learn How to break the rules.
Price: $99.
Approx. 3 hours
Get off auto mode and shoot in manual mode the cityscape. Control ISO, Shutter Speed & Aperture creatively. Master Composition and walk away with the confidence to shoot in low light.
Price: $99.
Approx. 3 hours
Day and Night Photography Course
This workshop is a combination between an afternoon (3 hour) introductory session and an evening (3 hour) session. Tripod only needed for night session.
Price: $199.
Approx. 6 hours
Private Photography Workshop
Learn how to get off "Auto" Mode, gain confidence, become comfortable with various Camera Settings. You can make a wish list of all the points you would like to learn. Let me know which genres of travel photography you enjoy most.
Price: from $299 (2 people).
Approx. 3 hours
Stefano Ferro
Stefan is Italian born, based in Melbourne, he is a travel photographer with a passion for cycling that takes him to ride around the world in a minimalistic form, few clothes and his camera gear.
Francine
Francine is a Swiss born, Melbourne based photographer who has traveled extensively. Francine is fluent in English, German and French and has an affinity for different cultures and traditions.
Things that inspire her: Movement, Color palettes and textures that are found in nature, Light and reflections, Lines and shapes and their influence on our gaze.